About us
Marina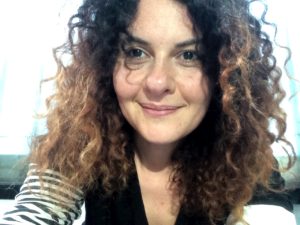 I am a lover of photography since when I was a little girl, back in the days of my dad's Minolta Rangefinder camera.
I studied History at La Sapienza University of Rome, Documentary Photography at the Scuola Romana di Fotografia and Multimedia Communication at the Journalism School of the Fondazione Internazionale Lelio and Lisli Basso.
After graduating, I've worked as picture editor, image searcher, producer and desk for magazines, professional photographers and photo agencies. 
In recent years, working as a picture editor especially in academic publishing, I started to be interested in and research open access cultural institutions and the reuse of images of cultural heritage.
I never grow tired of looking at pictures and of learning how visual communication can change and evolve. I am curious, passionate and resourceful.
Email me: marina@juliafoto.it
Why Julia?
In 1864 the Photo Society of London exhibited the works of a new member, a forty-nine years old mother of five and wife of a former member of the Indian Law Commission, who had been owning a camera for only a year and who produced her first satisfying shot just a few months before.
Her name was Julia Margaret Cameron and she's today considered one of photography's masters and pioneers.
In a period when cameras were heavy and bulky and when photographers had to self-educate theirselves on techniques and chemistry, Cameron struggled tenaciously to affirm her vision and aesthetics and to be seen as an artist.
She broke the rules of portrait, preferring close-ups, and experimented different illumination techniques to better fit the subject of the photo and to create new effects.
She used soft focus and out of focus to show her ideal of beauty and energy and with her blurry images she invented a language used even now by many authors.
JuliaFoto wants to pay homage and take inspiration from Julia Margaret Cameron's passion, talent and imagination.